Name:
Anita Keith
Company Name:
Winnie&Clem
Website:
www.winnieandclem.com.au
Online storefront/s:
www.madeit.com.au/winnieandclem
Facebook:
www.facebook.com/WinnieandClem

Questions
1.
What is your favourite Colour?
Watermelon pink

3. Who would you like to be stuck next to on a long haul plane trip?
JK Rowling, what an amazing creative business woman!
5. What is your favourite item in your range? Why?
The Ella Rose Reversible Sunhat, this was my first truly unique design hat after launching Winnie&Clem and it was my inspiration to move forward and make more of my own designs.

6. What is your best seller?
It is almost even between the Charlie Caps, Ella Rose Reversible Sunhats and the Cloche hats.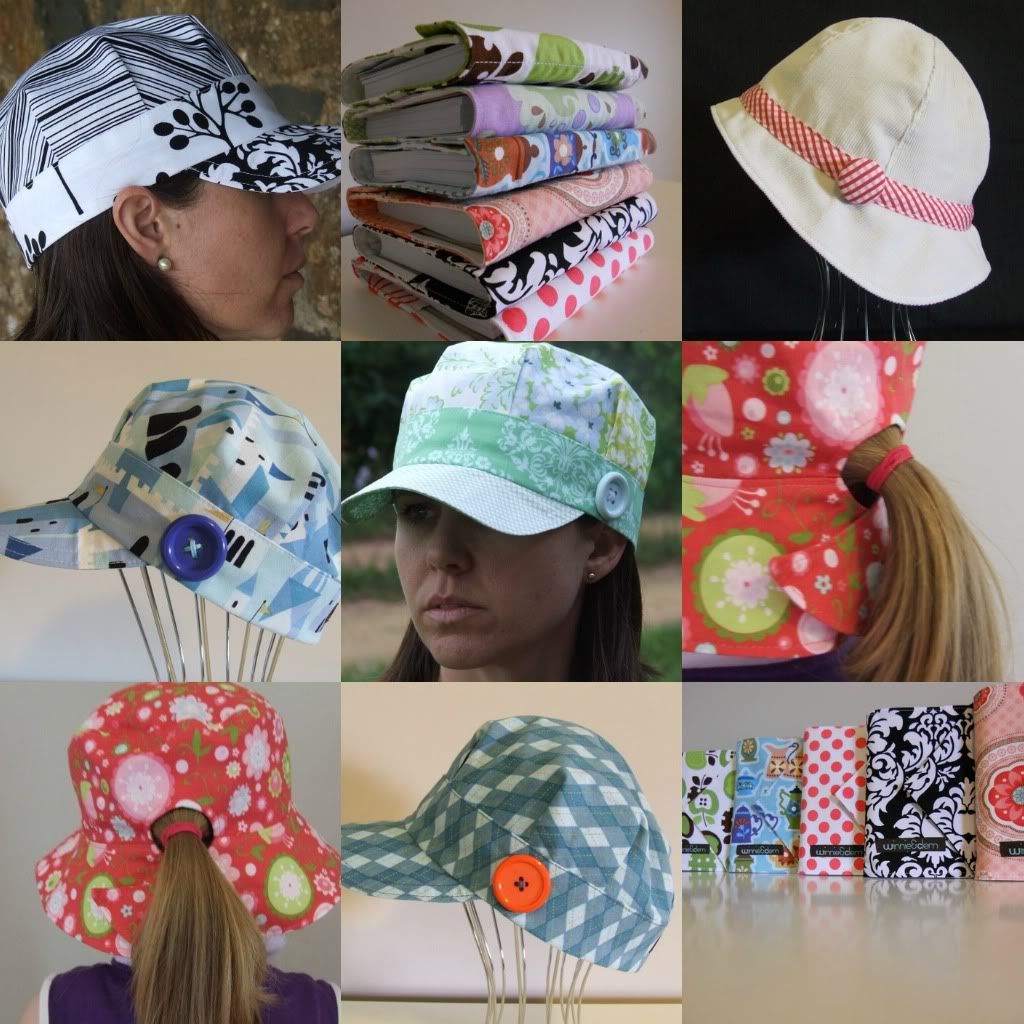 7. If there was an academy award for handmade and you won it, to whom would you thank?
I would thank my husband, my kids and my mum who all offer support and guidance and in the case of my kids especially, patience. I would also thank the absolutely amazing handmade community (mostly online) who welcome new businesses with open arms and offer so much support.
* * * * * *
Anita is one of my online friends. We are both members of the Handmade Cooperative - Australian Handmade for Kids. Being an accesories maker I've have followed with interest the development of the Winnie & Clem range. I love Anita's use of colours, fabric and buttons. I'm really looking forward to her online store opening later this month so Miss H and I can get some W&C of our very own.